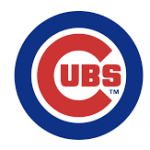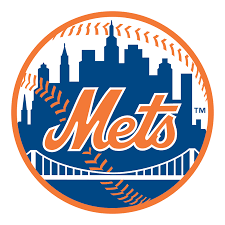 Jake Arietta throws five pitches well. Five.
He can throw everything from a 95 MPH fastball to an 81 MPH curve. There is no mystery about why this guy went 22-6 with a 1.77 earned run average. Just let those stats sink in. The guy is legit and will undoubtedly pose the greatest threat to the Mets in this series in terms of Cubs pitching. Unlike his Mets counterpart, he is a veteran. To that end, I would not be surprised if this game goes the Cubs' way.
However, it's not like the Mets' starter is a slouch. Noah Syndergaard, whose regular-season line is not as impressive as Arietta's for sure  — 9-7 with a 3.24 ERA —  boasting a 100+ MPH fastball and very nice assortment of breaking pitches. He is a big kid, and is an imposing presence on the mound. The Cubs' batters strike out a lot. This plays to the Mets' advantage with a power arm on the mound.
It's a rematch of sorts for these two. Back on May 12, Syndergaard and Arietta faced one another in what would be a 6-1 win by the Cubs. It's worth noting this was Noah's Major League debut and to be honest, he was not terrible, but couldn't get through the 6th after five pretty stellar innings. He would walk 4 and give up 3 ER in 5.1 innings. Arietta was excellent, striking out 10 and giving up 1 ER in 8 innings.
But, as has been brought up ad nauseum, this is not the same Mets team. This team has been fortified with talent and confidence since then, and while Arietta may yet silence the Met bats, they will have a much better lineup against him this time.
My thought here is it would be almost too easy to say to expect a low-scoring game, but that's probably what will occur.
The Cubs' Castro and Bryant hit Syndergaard in their first and only opportunity facing him, and Schwarber could very well hit one out of Citi Field with a 100 MPH pitch hitting his bat. Hopefully, a more polished Noah and 40-degree temperatures at game time will mean more missed bats.
In terms of Mets offense, Daniel Murphy can't save the Mets every night. They need three key batters to WAKE THE HELL UP. Those are David Wright, 1-19 in the postseason, Lucas Duda, 2-18, and to a lesser degree, Yoenis Cespedes who, while batting .250 and has 2 HR and 4 RBI, also has 8 Ks in 20 ABs. Michael Conforto, undoubtedly back in the lineup against a righty, is only 1-7 in limited play. His bat is crucial to the Mets attack as well.
Curtis Granderson has been steady and productive, and Travis d'Arnaud looks to have woken up, judging by that monstrous 430-foot homer to dead center last night. Wilmer Flores is 3 for 10, not terrible at the moment, and even Juan Lagares has produced in his limited play.
Asking guys like Wright and Duda, who have looked totally lost to wake up against Arietta is a very tall order, but this is how playoff games and series are won.
The unexpected and rising to the occasion are what distinguishes champions from also rans.
Let's Go Mets!