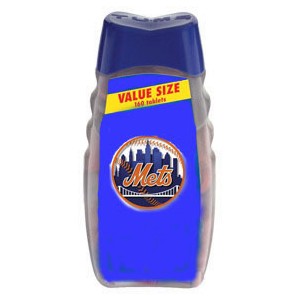 Ok, they lost, and it kinda sucked. Why? This kind of game, the game that one of your studs starts and goes six strong, giving up only two hits in the process, is not the kind of game you want to lose.
Yes, they won seven in a row and we are all giddy and greedy for more, but this game should have been number eight. A game like this needs to be won, it's that simple.
Let's start with Harvey being pulled after 104 pitches and a spent pen after a 13-inning game. He just came off 12 days of rest. Start the damn guy in the 7th inning at the very least. See what he has in the tank before you deplete the Mets' already-crappy bullpen. His arm won't fall off, I promise. These are the little things that make me want to throttle Terry Collins.
And what of that middle relief? It looks like ass, and if this team has an unraveling, look no further than that as the culprit.
Now, the cavalry IS coming in the form of Steven Matz and others, and these reinforcements will be a welcome addition to a pen.
No, the Mets weren't going to run the table, but tonight's game wasn't one they should have let get away.