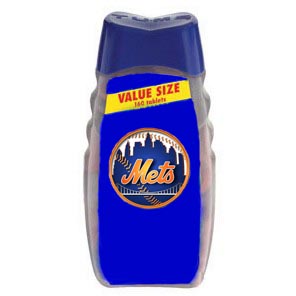 It's finally here.
In the midst of a bleak, snowy, and damn cold winter here in the New York area, Spring Training for the New York Mets has finally arrived.
On Thursday, February 19th, pitchers and catchers "officially" report to camp.
Now, some have already made it to Port St. Lucie and even position players — veterans and those with something to prove alike — are limbering up and honing their skills once again.
What can we expect from this bunch? For the first time in years, there are legitimate expectations for this team. Some of it precipitated from their own verbal swagger, but there is a legit perception that, with the starting five pitchers the Mets possess, they are a team to be reckoned with in the NL East, if not the entire league.
The pitching is an obvious strength, but there are weaknesses in this team that threaten to undermine what could be a very promising 2015. Outside of the pitching staff, which consists of brilliant young arms poised to conquer the world, let's go around the field and see what we have out there.
2 – Travis D'Arnaud: Travis showed promise of the player he was touted to be in the second half, showing more power and hitting at a much higher average after his mid-season demotion. If he can continue that arc, he can be a legitimate offensive threat in that lineup. Defensively, he needs to cut the crap with the passed balls!
3 – Lucas Duda: Lucas had a breakout year once Ike Davis was jettisoned. Having the position essentially handed to him, he did well, crushing 30 HRs and actually fielding his position fairly well. Again, if he can come close to his 2014 numbers, he is one of the better power-hitting first baseman in the league and a legit power threat.
4 – Daniel Murphy: I like Murph. He is streaky, and he won't make people mistake him for Roberto Alomar out in the field, but as a number 2 lineup guy, a gap hitter with a little pop, he can solidify things and keep the train moving.
5 – David Wright: The face of the franchise is a BIG question mark for 2015. Coming off a terrible season in which he battled through a shoulder injury throughout, a healthy Wright with a Citi Field tailored better to his natural right-center power alley hitting abilities can make a HUGE difference in the makeup of this team's offensive attack. He is probably the biggest question mark AND the biggest key.
6 – Wilmer Flores: After toiling in the minor leagues and relegated to the pine for a lot of last year, Wilmer finally got some consistent ABs toward the end of the season and started to flourish. Given a full season, he has a chance to be a fairly decent offensive player. His glove is suspect, but he has been working hard this offseason to at least tone up his fielding abilities. We shall see how that translates to actual game play.
7 – Michael Cuddyer: This was the Mets' biggest offseason acquisition, much to many fans' chagrin. It's understandable, but bear in mind that he WILL add insulation in that lineup to help Wright and Granderson, and is a legitimate threat in the lineup when healthy. Let's just hope injury and age do not catch up with him too quickly this year.
8 – Juan Lagares: The NL Gold Glove winner doesn't look to have a letdown season, at least with the glove. His bat, which never lit the world on fire, does need to start coming around. He will never be a big bopper, but if he can find more consistency and more gaps, he has speed, and can really help the offense create runs.
9 – Curtis Granderson: 2014 was a disappointment for Grandy. He is definitely a great team player and a powerful man, considering his size. His first year was marred by spells at the plate where it looked like he had no clue what he was doing out there. His average was putrid, and the 20 HRs were not what the Mets expected. Look for the new right field dimensions to help…but he has to make contact first!
This is, of course, a first pass at the potential layout of the player landscape as we project into April. I will have a more in-depth statistical analysis as we go along in Spring Training so please check back often!